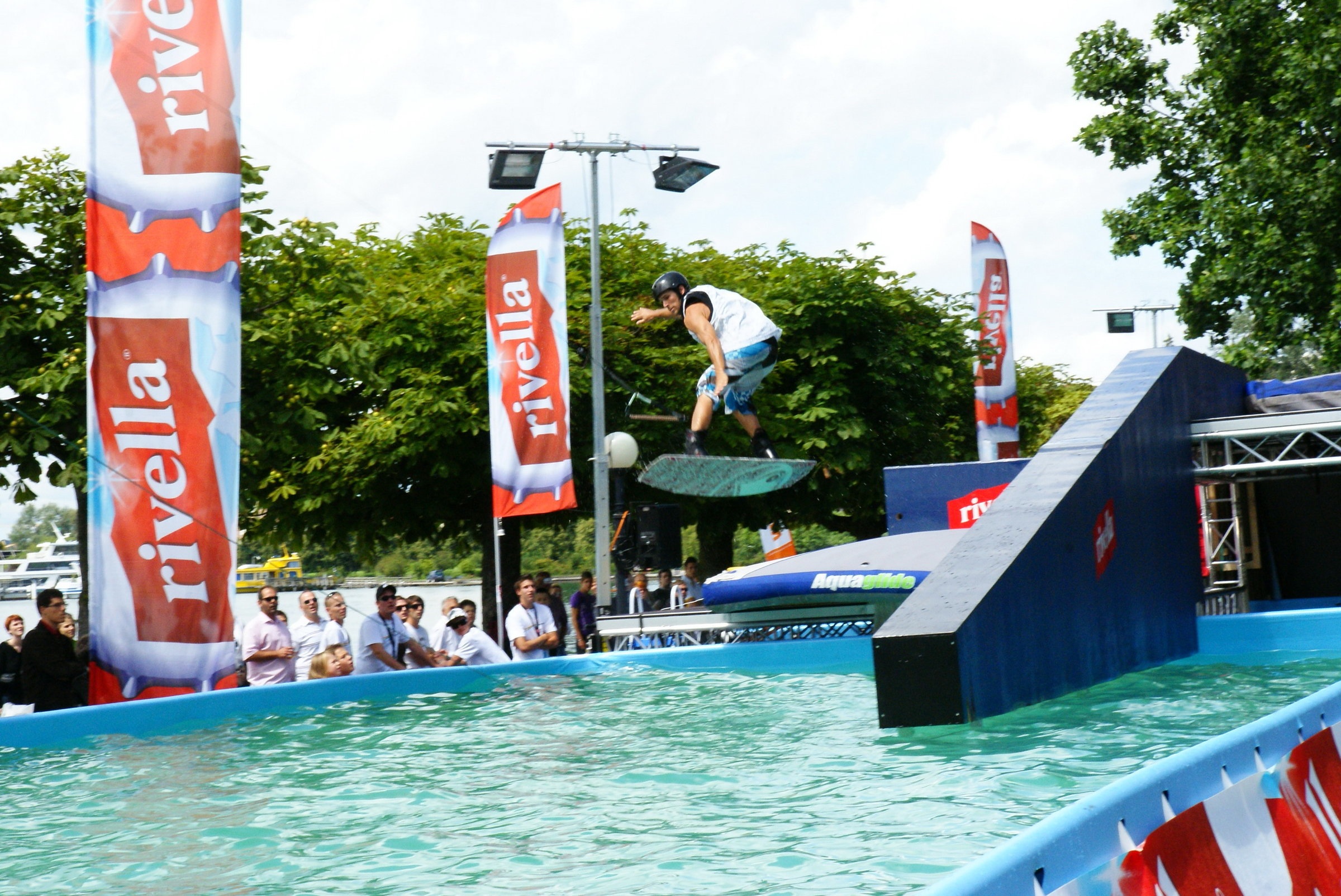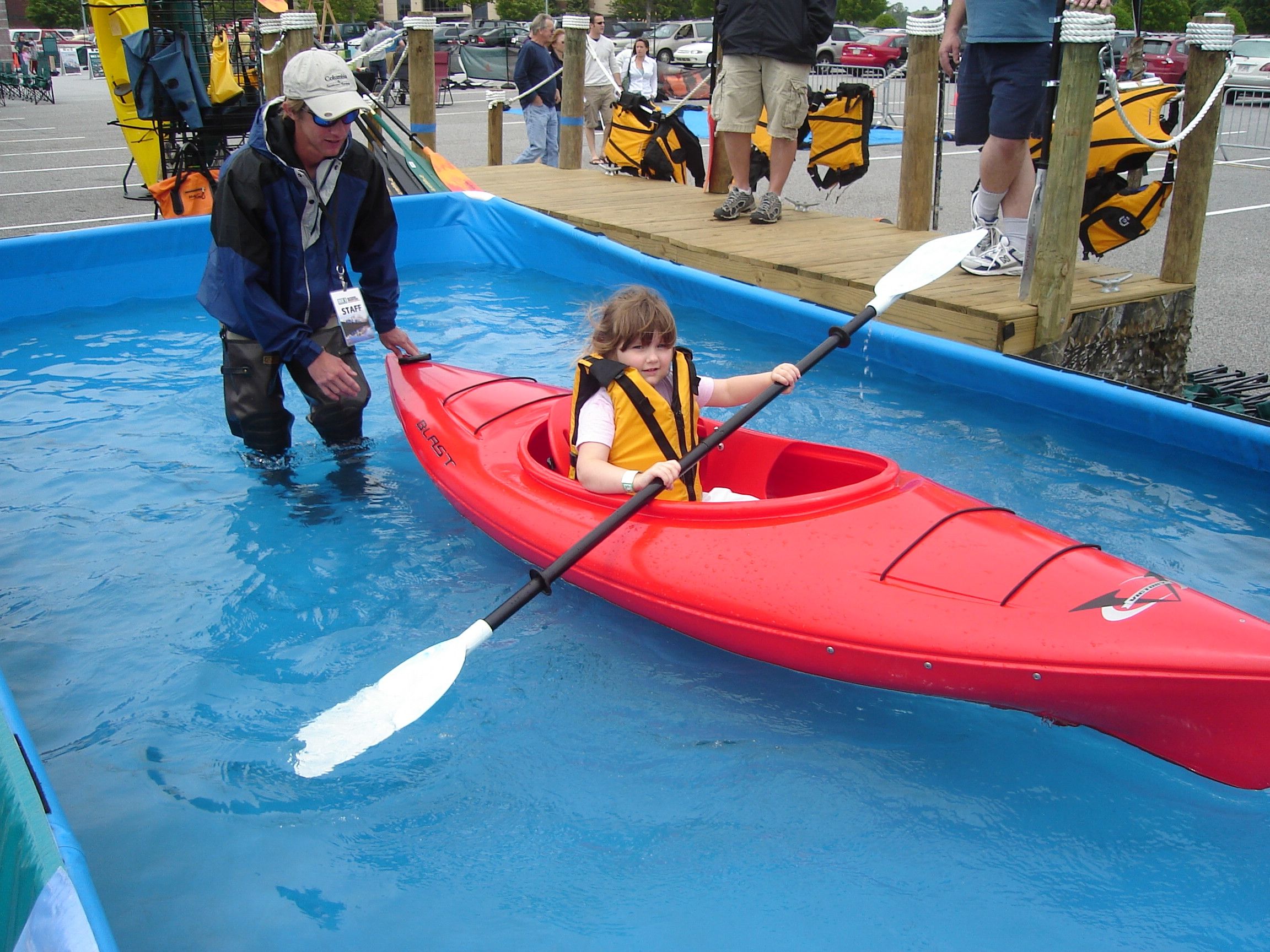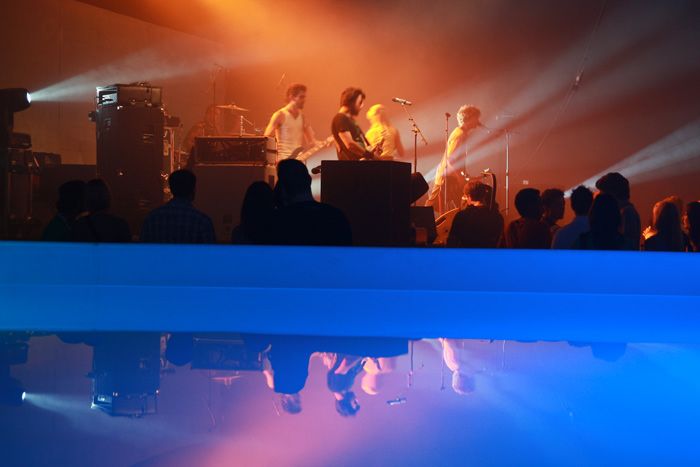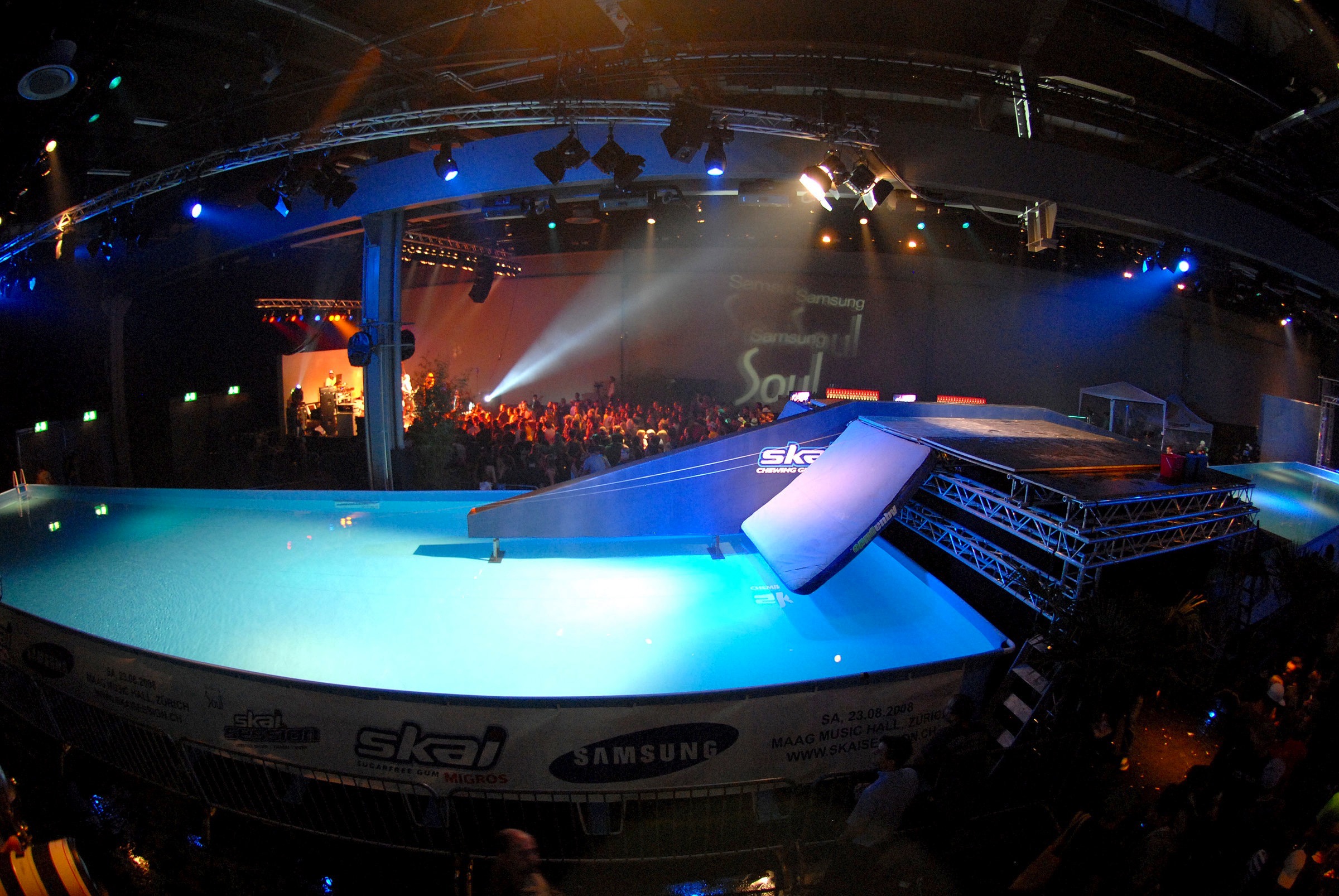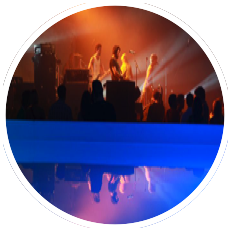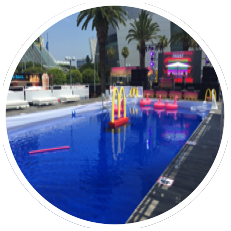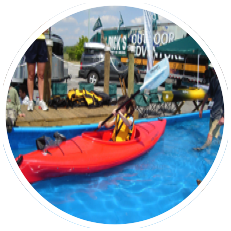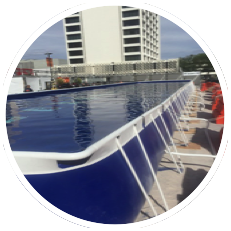 ANY Size Pool For ANY Major Event Or Project
INSTANTLY! The "Swiss Army Knife" Of Pools!
Event Planners, Venues & Tradeshows
Manufacturers & Retailers
TV, Movie Or Advertising Production Companies
Significantly increase value and profit by adding an unprecedented FUN solution that can be easily set up time & time again anywhere!
Increase marketing impact at every corporate event with an impressive branding WOW solution no matter where the venue is in the country!
Eliminate product testing or demonstration challenges for any product needing a large temporary body of water with a COST CUTTING solution!
Eliminate production challenges filming on water with an IMMEDIATE solution!
We specialize in designing, manufacturing, delivering and assembling any size custom pool or large body of water for any reason no matter what the challenges.
No Production Demand Too Great
What We Do Is Unprecedented
Receive A Free Needs Assessment
We have never had to turn down a project no matter what the size because of our innovative capabilities.
Needing a pool or large water holding tank immediately is no problem as long as your demands are possible to meet.
We can provide decking, decoration, signage or furniture depending on the occasion and the need. We can handle it all for you.
We're the only company in the world that can take virtually any project design request from idea to reality in as little as 7 days.
Simply click on our logo provided on this website below to answer a few simple questions and we'll take care of the rest for you.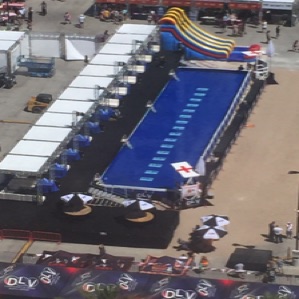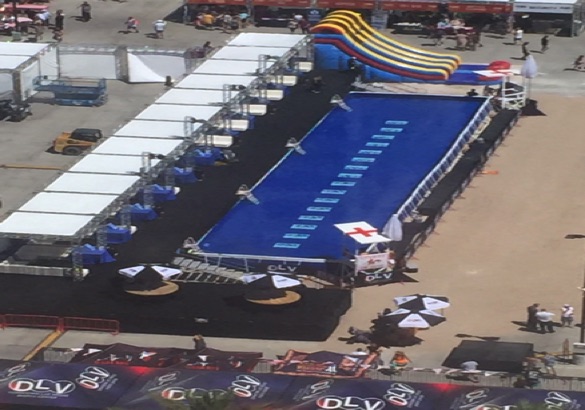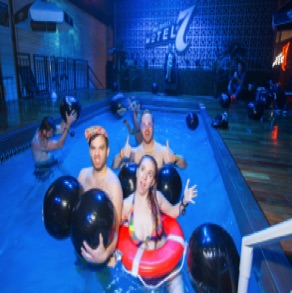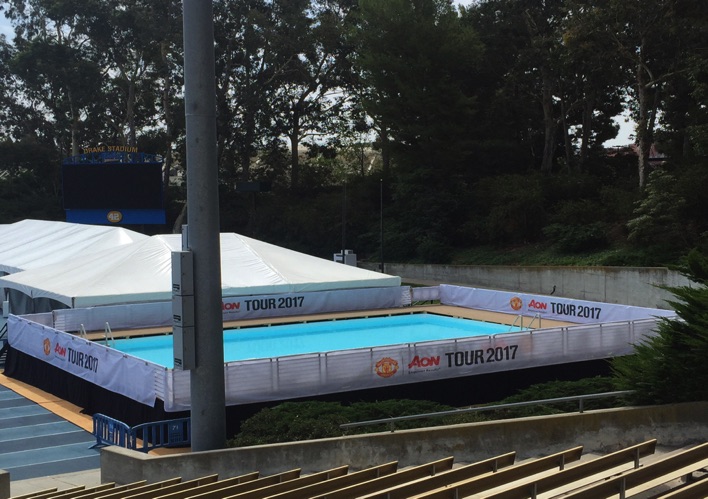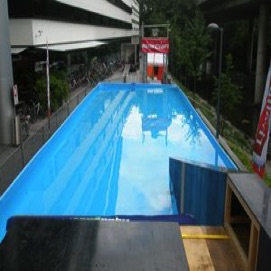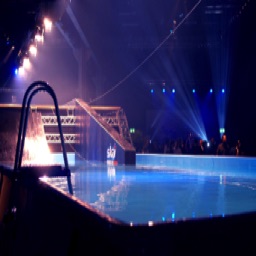 Rent It First To Try And THEN Buy
Only need either a pool or a large water holding tank once? No problem! We'll provide the solution that will fulfill all of your demands no matter what they are.
Want to use your pool or project to increase value and profit or to showcase your brand? Either way buying is the best choice so you can use it time and time again forever for just a one time payment.
We strive to provide the best customer service possible. So if you want the least expensive alternative for your project, we suggest you rent it first and then make your decision to purchase of not.
For A Free Quote And No Obligation
Needs Assessment, Please Use Our
Contact Form Below!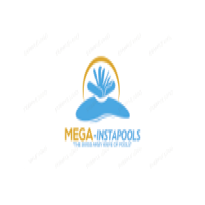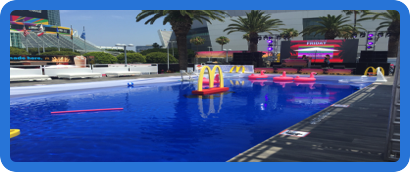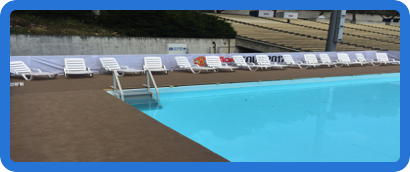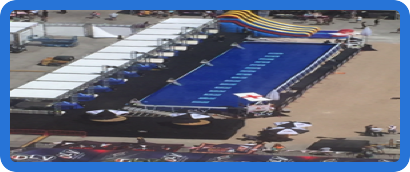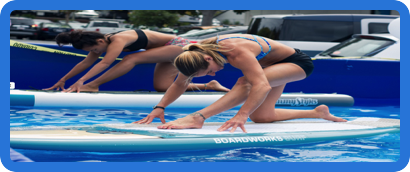 McDonald's Swims In Downtown LA
McDonald's needed a large 30' X 80' pool including a deck and stage for 5 days in front of the Staples Center in downtown Los Angeles for the BET Awards gala.
Team Pool For Manchester United
The Manchester United soccer team needed a large private swimming pool for 3 weeks away from fans for players and their families to enjoy while practicing on the UCLA campus.
Under The Stars In Las Vegas
Downtown Las Vegas (DLV) requested a 22' X 100' pool to be set up and taken down at each of their outside concerts and events throughout the year in downtown Las Vegas.
Tradeshow Sales Increased 500%
We designed a large 5' deep temporary water holding tank to showcase a brand of boats at a tradeshow. Our client increased sales by 500% with their eye catching display.
Mega-InstaPool
63 Via Pico Plaza #351
San Clemente, CA. 92672
USA
Phone:(949) 322-9667
Email: hankjr@MEGA-InstaPool.com